Desire a self-care routine that is right for you!
We live in a time that you will find a lot of information about self-care. I mean if you go to google and search for the word 'self-care', you will get 2.390.000.000 results. Yes, I'm not kidding.
This week I had a conversation with my girlfriends and of course the subject of self-care came up. Every time when I talk about this subject I notice that the first thing that people say is 'I need to make time for self-care or I don't know what to do'.
"Self-care what is that?"
For the past 3 years self-care has played a huge role in finding my peace, finding my happiness. So I am sharing my experience with you about what self-care means for me.
Self-care definition
The practice of taking an active role in protecting one's own well-being and happiness, in particular during periods of stress.
For me self-care is a way to stimulate my mind, treat myself and find my happiness. We live in a world that we can easily get caught up with all the craziness surrounding us. So for me self-care is definitely about protecting my peace by giving ME that extra care, that extra love so that I AM good Yes, self-care is all about YOU! Doing things what you love that will stimulate and lift you up is a major key for a self-care routine.
"How does your self-care routine look like?"
I have different self-care routines, so here are some of my favorite routines.
 Journaling
To release my mind and emotions I love to write in my journal. This my safe place to let my emotions go. I write down how my day or week went, how I feel at the moment and sometimes I even write some lyrics.
Working out
Yes at first it was all about to get my body in the right shape, but the moment my body got used of me working out, it begin to be a mind thing. Working out really has a positive effect on my mind. In the moment I'm letting myself go and challenging myself to be better.
Music
Listening to music always warms my heart, but for my self-care routine I pick a specific type of genre that has a cool, loving, warm full feeling to it, for example listen to piano instrumentals.
Treat yourself with food
I love to cook myself a fancy meal! Make that meal that will light up you heart. To be extra I put on some music and light up my candles to the room that sexy intimate feel. Yes, it's just me, but believe me at that moment I enjoy every minute of it.
Read a book
To ease your mind reading a book can help a lot. Have books in your house that can take your mind to another space. The type of genre is what you prefer. I like reading self-development / business type of books.
"The beginning of your self-care routine start now"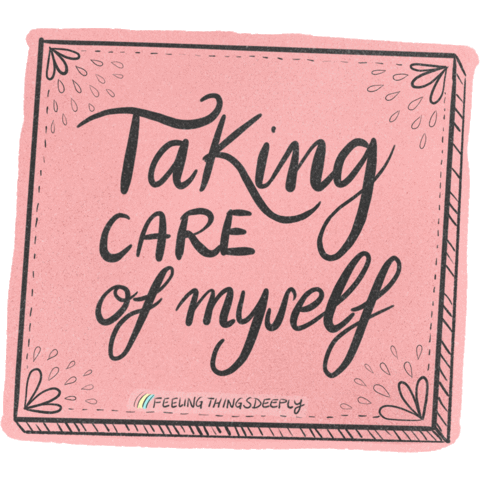 This are some of things I like to do to take care of me. My routine maybe not be suitable for you and that is totally okay. Do the things that will make YOU happy. Even if it is 5 or 10 minutes a day. The fact that you are aware and doing it, will motivate you to be more handsome to build a self-care routine that will protect your peace.
If you already have a routine comment down below and share your routine with me. I would love to know how you protect your peace.
Like this post if you want a deeper convo about why I started my routine, I would love to share. Also XONecole has a great blogpost about self-care, so read that one as well.
My life journey continues, Eems!